There are some things that are so country that you have to change the C to a K. Am I the only person that heard that growing up? Country with a K?
Either way this recipe fits that description to a T! There is nothing like a great BBQ or fish fry where I am from. It's one of my favorite things about being from the south but unfortunately the gift of grilling did not get passed down to me.
I'm sure if I put my mind to it I could absolutely figure out the grill but first I would have to buy one and then stand out in the heat and…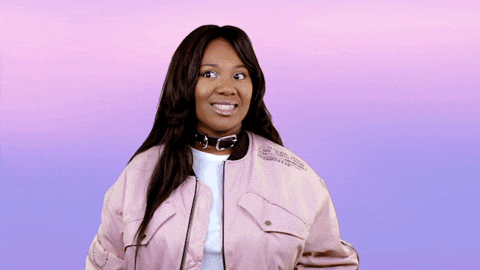 Issa no from me.
What do you do if you want to still have fall off the bone ribs but not have to slave over a hot grill all day? You make Smothered CrockPot Ribs. It's so southern that a pitcher of sweet tea appears the minute they are done.
Smothered Ribs
Ingredients:
Baby Back Ribs (with membrane removed)
1 small onion, chopped
1 bellpepper, chopped
2 stalks of celery, chopped
1/4c butter
1/4c flour
4 cloves of garlic
1 handful of fresh parsley
1tbsp of chicken base
2tbs Worcestershire sauce
1tsp smoked paprika
1 bay leaf
2tbs of herbs de provence
salt and pepper to taste
Directions:
First you want to season your ribs. I like to do a simple rub of salt, pepper, garlic, onion powder and brown sugar, about 1 tbsp of each. The gravy is really flavorful so they don't have to be overly seasoned.
Start with sautéing the onion, pepper, celery & garlic in about 2tbs of butter until translucent, about 4-5 minutes.
Add the parsley and cook for another 3 min or so.
Add the remaining butter.
Sprinkle the flour across the mixture and let it cook for about 4-5 min, stirring frequently to make sure it doesn't burn.
Add 2 cups of water slowly while mixing. Mix until smooth like gravy
Add your chicken base, Worcestershire, paprika, bay leaf, herbs de Provence and salt/pepper.
Taste!
Lay your ribs into your crockpot and pour this gravy over them.
These should cook 4-5hrs on high. Check them at 4hrs and if they aren't pulling from the bone then give it another hour.
Pull your ribs from the sauce when they are done and broil for about 4 minutes to give them some color.
Enjoy!
I hope that this keeps you from feeling left out on all the bbq holidays! I know it always works for us!