I try to be really honest and transparent because I feel like transparency is really lacking in a world that desperately needs it. If more people were honest with their struggles or failures then others would know that failure comes with the territory of trying. It would be normal and not so taboo.
Fear is such a paralyzing thing for me. I can have a great idea and have several people agree… then one person that doesn't and all my fears come tumbling out. It will completely drain all the positive energy that I have built up.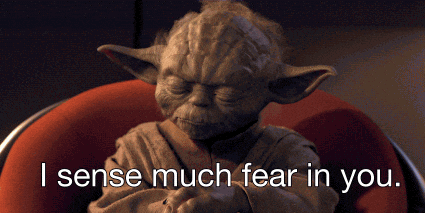 The phrase "fear not" is written in the Bible 365 times, apparently one for every day of the year. The makes me believe that God knew fear would be one our biggest battles so a constant reminder would be necessary.
As a creative person I think that fear is paralyzing in a completely different way than for most people. I think all creative people would agree that there is a constant urging to 'make' that thing that you are good at. My creative outlet is mostly food but also photography and writing so the way I express my gift is in these different ways. My mind is always creating but I am not always bringing forth the creation for fear of rejection. I know that I am called to create, to take an intangible thing and make it physical in a medium that can enrich the lives of others. This fear makes you sit on the very thing that people may need. Someone is struggling and you have the answers
When I pray about not being afraid there is one particular scripture that always stays with me.
Colossians 3:23-24 Whatever you do, work at it with your whole being, for the Lord and not for men, because you know that you will receive an inheritance from the Lord as your reward. It is the Lord Christ you are serving
It's so easy to forget this one simple thing, to do it for God. So it doesn't even matter what other people may think because you're not looking for their approval.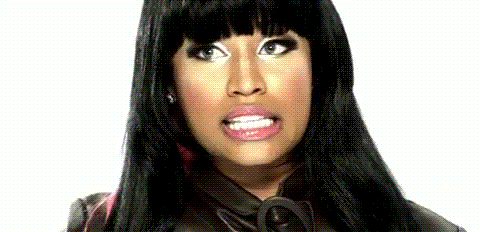 I know, I know… that's much easier said than done. So here are 5 Ways to help you conquer your fears and calm your anxiety.
Knowledge/Research – A large part of our fear comes from a lack of knowledge or information. If you're worried about what people are going to think to the point that it paralyzes you then just take a minute to ask them! Do a group poll or a beta test for a product and get the feedback that you need to keep moving forward. You're scared because you don't know but you can change that. Be careful because this can also be a slippery slope of opinions. You don't need anyones permission to create but you may want to know if there is a need for what you have in mind.
Visualize – This can work in so many different ways. You can make vision boards, or journal your desires so you can come back to them later. Some people like to meditate on their futures. I personally curated my social media to positive images only, accounts that motivate me and not make me feel anything negative about what I am interested in. It's a constant feed of inspiration and I honestly think that it has been a game changer for me. No more gossip sites or accounts that I feel portray an impossible lifestyle. I love following accounts with content that propels me forward and doesn't make me feel behind by reminding me to GET TO WORK! My favorite instagram accounts right now are @Myleik & @MahdiSpeaks.
Pivot – T.D. Jakes once said 'If it is not the thing then it's the thing that leads to the thing'. I have pivoted many times and I used to feel really guilty about that. Each pivot gave me a new skill that has ultimately helped me in the next space. Don't be afraid to change directions if you find that where you are going is not where you want to be.
Motivation – Now this is a big one. You have to find what motivates you. It could be music or to-do lists or podcasts. Whatever it is you need to know how to tap into it when you desperately need a little push. I can't find a better motivator than Eric Thomas, you can find him on all platforms as @ETTheHipHopPreacher
Grounding Techniques – This is a big one that I got from therapy and I simply run negative thoughts through a series of 'is it true' questions. When you find yourself afraid try taking your thoughts and figuring out if what you think is really true.
This is it. These are the things that I use and so far they are helping me be more of my creative self. It's whats made it easier for me to be transparent because I know there is one person that needs it to get to their next breakthrough.
Let me know how these work out for you and I'll keep letting you know how they work out for me!