First off…. Not one of y'all told me that week 23 never posted! I thought we were better than that. I really thought y'all had my back! I seriously don't know what is going on anymore.
So here we are in week 5 of the quarantine and it's starting to set in that this isn't going anywhere…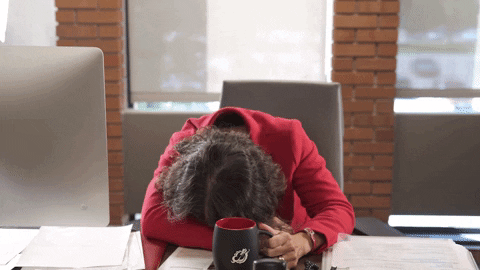 I'm having to really revamp my plan of what this means for my family. We used to get away with just dinner but for the sake of my budget (and sanity) I am going to have to start planning out everything! Almost down to the minute. This means healthier meals and snack options, lunch and dinner plans, and ways to get exercise.
I find myself almost falling into a black hole of monotony and time. It seems like the days are moving fast and slow at the same time. I cook dinner but then I'm hungry all over again in 20 minutes. I do realize that boredom is setting in and my default function must be set to eat.
Where is the switch?!
Somebody turn it off!!!
This week I decided to revisit some of the best meals that were made during the time that I started this meal plan. An All-Stars week if you know what I mean.
I changed the format because many of you commented about how you don't make every meal so the meal plan can be a little much to have to look through and figure out the ingredients. We will try this format for a few weeks and see how this works.
Week 24
Sunday: Chicken & Sausage Gumbo
https://www.foodnetwork.com/recipes/paula-deen/gumbo-recipe-1916887
Ingredients:
3 large boneless skinless chicken breast halves
Salt and pepper
1/4 cup vegetable oil
1 pound smoked sausage, cut into 1/4-inch slices
1/2 cup all-purpose flour
5 tablespoons margarine
1 large onion, chopped
8 cloves garlic minced
1 green bell pepper, seeded and chopped
3 stalks celery chopped
1/4 cup Worcestershire sauce
1/4 bunch flat leaf parsley, stems and leaves, coarsely chopped, plus chopped leaves for garnish
4 cups hot water
5 beef bouillon cubes
1 (14-ounce can) stewed tomatoes with juice
2 cups frozen sliced okra
4 green onions, sliced, white and green parts
1/2 pound small shrimp, peeled, deveined and cooked
Monday: Baked Ziti
https://thepioneerwoman.com/cooking/baked-ziti/
Ingredients:
2 Tablespoons Olive Oil
3 cloves Garlic, Minced
1 whole Large Onion, Diced
1 pound Italian Sausage
1 pound Ground Beef
1 can (28 Oz. Size) Whole Tomatoes, With Juice
2 cans (14.5 Ounce) Tomato Sauce Or Marinara Sauce
2 teaspoons Italian Seasoning
1/2 teaspoon Red Pepper Flakes
Salt And Pepper, to taste
16 ounces, weight Ziti Or Mostaciolli, Cooked Until Not Quite Al Dente
1 tub (15 Oz. Size) Whole Milk Ricotta Cheese
1-1/2 pound Mozzarella Cheese, Grated
1/2 cup Grated Parmesan Cheese
1 whole Egg
Fresh Minced Parsley
Tuesday: Teriyaki Salmon & Veggie Lo Mein
https://natashaskitchen.com/teriyaki-salmon-recipe/
https://pinchofyum.com/lo-mein
Ingredients:
Salmon
2 1/2 lbs salmon filet sliced into 2″ wide slices *
3 Tbsp teriyaki sauce
3 Tbsp hoisin sauce
3 Tbsp soy sauce
1 Tbsp white vinegar
1 Tbsp sesame oil
1/3 cup packed light brown sugar
2 large or 3 medium garlic cloves minced
2 tsp freshly grated ginger or 1/2 tsp ground ginger
Sesame seeds to garnish optional
Green onion chopped, optional
Lo Mein
2 tablespoons dark soy sauce (sub regular soy sauce if needed)
1 tablespoon light soy sauce (sub regular soy sauce if needed)
1 teaspoon sesame oil
1 teaspoon sugar
4–6 ounces uncooked ramen noodles
1 tablespoon sesame oil
3 green onions, chopped (separate green parts from white parts – you'll use both separately)
2–3 cups julienne cut or chopped vegetables like carrots, red peppers, cabbage, bok choy, mushrooms, or broccoli
1–2 tablespoons mirin
Wednesday: Chicken Lettuce Wraps
https://www.health.com/celebrities/this-is-chrissy-teigens-go-to-healthy-meal?utm_source=facebook.com&utm_medium=social&utm_campaign=popsugar-external
Ingredients:
3 Tbsp. Thai sweet chili sauce
3 Tbsp. hoisin sauce
3 Tbsp. light soy sauce
2 Tbsp. Sriracha
2 Tbsp. vegetable oil
1 tsp. sesame oil
1½ Tbsp. unseasoned rice vinegar
2 Tbsp. minced garlic (about 4 cloves)
1 Tbsp. minced fresh ginger
Filling
1 lb. ground chicken
3 Tbsp. vegetable oil
8 scallions, thinly sliced, whites and greens kept separate
1 Tbsp. minced garlic (about 2 cloves)
1 Tbsp. minced fresh ginger
½ pound white mushrooms, trimmed, cleaned, and finely chopped
½ cup finely diced canned water chestnuts
1 small red bell pepper, finely chopped
2 heads butter lettuce, leaves separated
Thursday: Leftovers
Friday: Hunger Games (Fend for Yourself)
Saturday: Hot Honey Glazed Chicken & Waffles
https://www.foodnetwork.com/recipes/amanda-freitag/sweet-hot-fried-chicken-and-waffles-3189679
Ingredients:
Sweet Hot Maple Glaze:
1 cup honey
1 cup maple syrup
1 teaspoon chili powder
1 teaspoon paprika
1 teaspoon ground black pepper
1 teaspoon apple cider vinegar
1/4 teaspoon cayenne
1/2 teaspoon kosher salt
Waffles:
2 cups all-purpose flour
1 cup shredded sharp Cheddar
2 tablespoons sugar
2 teaspoons baking powder
3 to 4 scallions, chopped, whites and greens separated
7 to 8 dashes hot sauce
2 teaspoons kosher salt, plus a pinch
2 large eggs
2 cups whole milk
8 tablespoons (1 stick) unsalted butter, melted
Nonstick cooking spray, for the waffle iron
Fried Chicken:
Vegetable or canola oil, for frying
8 boneless, skin-on chicken thighs
1 cup buttermilk
2 cups all-purpose flour
1 teaspoon garlic powder
1 teaspoon onion powder
1 teaspoon paprika
1 teaspoon ground black pepper
1 1/2 teaspoons kosher salt, plus more for seasoning
Check your refrigerator and cabinets to prevent overspending. Most of the items are pantry staples and you might already have them.
I know that we are literally in the hunger games right now and you may not be able to follow this guide. If you follow me on instagram or fb then message me what you have and I can send you links for different recipes to help you make it through these next few weeks.