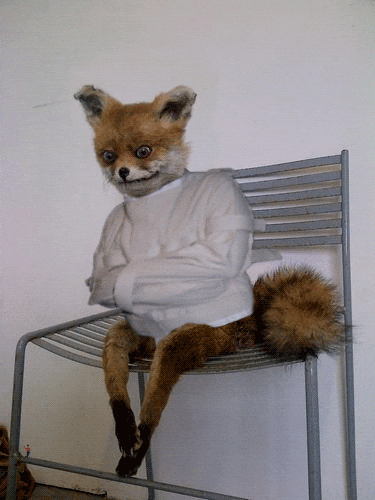 Ok! Cabin fever is setting in and I think I'm about to go stir crazy. I'm missing my restaurants and date nights with the hubby. I miss Kristian and I sneaking out for girls night and me being able to take the boys somewhere to tire them out. I MISS OUTSIDE!! I saw a meme that said 'My mama said outside wasn't going anywhere now look at outside… GONE!' I felt that in my soul.
The grocery stores are getting a few more things in stock and I can shop a little bit more. The Eat Out At Home was such a hit that I thought I would dedicate an entire week to some of my favorite meals out. I hope that you find something you want to try and maybe give you something to do so you don't feel like you're going crazy.
Now this weeks grocery list is a little extensive but I wanted to be 100% accurate to the recipes since a few of these I have never tried. If you follow me on instagram then watch for any substitutions that I might make.
Let's get into it.
Week 22
Sunday: Ruth Chris Stuffed Chicken, Brussel Sprouts, and Sweet Potato Casserole
https://www.youtube.com/watch?v=446FUpJmw0E
https://www.the-girl-who-ate-everything.com/sweet-potatoes-ruths-chris-style/
Monday: Red Lobster Seafood Alfredo w/ Cheddar Bay Biscuits
https://copykat.com/red-lobster-crab-alfredo/
https://damndelicious.net/2014/02/03/red-lobster-cheddar-bay-biscuits/
Tuesday: Chipotle Burrito Bowl
https://carlsbadcravings.com/chicken-burrito-bowls/
Wednesday: Olive Garden Soup (Zuppa Toscana) Salad & Breadsticks
https://www.cookingclassy.com/olive-garden-breadsticks-copycat-recipe/
https://www.thechunkychef.com/slow-cooker-zuppa-toscana/
Thursday: In & Out Burger (Animal style)
https://www.seriouseats.com/recipes/2010/07/in-n-outs-double-double-animal-style-burger-recipe.html
Friday:
Hunger Games (Fend for Yourself)
Saturday: McDonald's Southern Style Chicken McGriddle
https://badbatchbaking.com/mcdonalds-chicken-mcgriddles-copycat-recipe/
Shopping List
Produce:
Fresh Thyme (Su)
Sweet Potatoes (Su)
Brussel Sprouts (Su)
Mushrooms (Su)
Fresh Parsley (M)
Romaine Lettuce (Tu)
Cherry Tomatoes (Tu)
Sweet Corn (Tu)
Fresh Cilantro (Tu)
Avocado (Tu)
2 Yellow Onion (W,Th)
4 large Russet Potatoes (W)
Handful of Kale (W)
Ripe Tomatoes (Th)
Meat, Poultry & Fish:
Chicken Breast (Su)
Crab Meat (M)
Shrimp (M)
Scallops (M)
Chicken thighs (Tu)
Spicy Italian Sausage (W)
Bacon (W)
Ground Beef (Th)
Chicken Tenderloin (Sat)
Grains:
Linguini Pasta (M)
White Rice (Tu)
Hamburger buns (Th)
Condiments & Spices:
Worcestershire Sauce (Su)
Garlic Powder (Su,Sat)
Smoked Paprika (Su,Sat)
Vanilla Extract (Su,Sat)
Cayenne Pepper (M)
Minced Garlic (W)
Mayo (Th)
Ketchup (Th)
Sweet Pickle Relish (Th)
Yellow Mustard (Th)
Seasoning Salt (Sat)
Onion powder (Sat)
Dairy & Refrigerated Items:
2- 8 oz Package of Cream Cheese (Su)
1.5c Shredded Sharp Cheddar Cheese (Su)
Eggs (Su)
Unsalted Butter (Su,M)
Half and half (M)
Shredded Parmesan Cheese (M)
Buttermilk (M)
Shredded Pepper Jack (Tu)
Sour Cream (Tu)
Heavy Cream (W)
American Cheese (Th)
Whole Milk (Sat)
Frozen:
Canned & Jarred:
Lime Juice (Tu)
Salsa (Tu)
Vegetable oil (W)
32oz Chicken Stock
Olive Garden Dressing (W)
Distilled Vinegar (Th)
Dill Pickle Chips (Th)
Pancake Syrup (Aunt Jemimas or Mrs. Butterworth)
Dry Goods:
Hidden Valley Ranch Seasoning Packet (Su)
Sugar (Su)
Brown Sugar (Su)
All Purpose Flour (su)
Chopped Pecans (Su)
Baking Powder (M)
Active Yeast (W)
Krusteaz Pancake Mix (Sat)
Cornstarch (Sat)
Other:
Check your refrigerator and cabinets to prevent overspending. Most of the items are pantry staples and you might already have them.
I know that we are literally in the hunger games right now and you may not be able to follow this guide. If you follow me on instagram or fb then message me what you have and I can send you links for different recipes to help you make it through these next few weeks.
Y'all Stay Home and Healthy!