This morning I was determined to get up and follow a schedule that I had made but haven't been following. I'm sad to say that I failed again. It's my goal to get up at 6a and spend some quiet time to myself but I keep going to sleep at 1-2am. I lay down around 10 but my thoughts keep me up well past that. So when the 6am alarm goes off I am unable to can. So basically I cannot.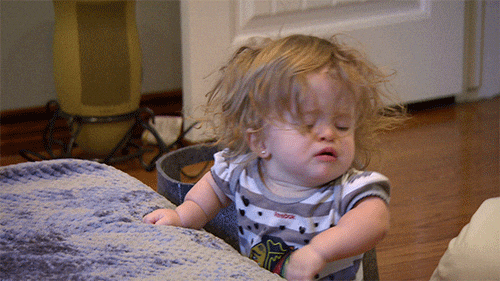 Do we have enough meat for the next couple of weeks?
Is Mason going to regress because we are so far out of routine?
What expectations will Kristian have placed on her next school year in a new AP program?
How are we going to do this until June?
JUNEEEEE????
Honestly life as we know it may be gone and we will have to learn to adapt to this new normal. Whenever I am faced with something I don't understand or I find really difficult I tell myself these things:
This morning I was going about my normal routine of waking up, getting Mason up, feeding him and doing a little bit of therapy play. As I was warming up his food he was just sitting there waiting patiently, expecting what he knew was his. A small voice said 'He didn't spend all night worrying about what he was going to eat. He knew his parents would provide and he woke up EXPECTING you to.'
Now that was a get me together if there ever was one! The Bible has already told us that we are loved and provided for.
Matthew 6:25-34 – Therefore I tell you, do not be anxious about your life, what you will eat or what you will drink, nor about your body, what you will put on. Is not life more than food, and the body more than clothing? Look at the birds of the air: they neither sow nor reap nor gather into barns, and yet your heavenly Father feeds them. Are you not of more value than they? And which of you by being anxious can add a single hour to his span of life? And why are you anxious about clothing? Consider the lilies of the field, how they grow: they neither toil nor spin, yet I tell you, even Solomon in all his glory was not arrayed like one of these.
It went right inline with a great sermon that I listened to from Elevation church titled 'I'm still scared' The major takeaway was that it's ok to be scared but you can't live in it. These are unprecedented times and fear is a normal response.
Fear can ride in the car but it can not drive.
So how do you manage your fears in a time like this? Always remember that out of the abundance of the heart, the mouth speaks. What is your heart full of? Are you watching the news too much? Reading nothing but the latest coronavirus updates? Well stop.
Phillippians 4:8 Finally, brethren, whatsoever things are true, whatsoever things are honest, whatsoever things are just, whatsoever things are pure, whatsoever things are lovely, whatsoever things are of good report; if there be any virtue, and if there be any praise, think on these things.
Understand that you can't change what you can't change but what you can always change is your perspective. What can you do in this time to make you happier or more productive? You don't have to start a business but it could be teaching your kids your favorite recipes. It could be making them breakfast every morning because usually everybody is on the move in the mornings. Find a way to make memories during this time.

2. Make and complete some personal milestones. You could learn some conversational lines of a new language or take some free courses offered by ivy league universities. You can check out this one that I did here.
3. Catch up with all of your family and friends. Pretty much everybody is at home right now so yall got time. I've planned a few date nights (virtual) and girlfriend gatherings. This is actually the most social I have been since we moved to this area. Connection is vital in a time like this, reach out to those close to you and let them know how you're doing.
4. REST. Do nothing. Clear the calendar and just be present.
Basically what I am saying is try your best to keep the positive things in the forefront of your life.
Like Mason who expected me to feed him (and keep feeding him) expect God to move in your life during this time.
Yall stay home and healthy!