Does anyone else feel like they are in the twilight zone? Is this reality? Are we really stuck in the house for the next 2 or more weeks?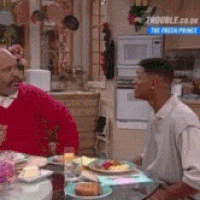 And have you been to the grocery store? It's like the walking dead and super market sweep all in one! Fear and panic can really bring out the worst in people. On the flip side it can also bring out the best in humanity. I guess just like money and power, fear just only makes you more of what you already are.
This meal plan is a little late because I was up jamming to #HomeSchool with Dj DNice like it was 2010 and I was 30lbs lighter in a bodycon dress with my best girlfriends.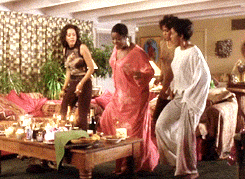 Watching humans come together and use their talents to ease the anxiety that this virus has everybody in is just so amazing and inspiring. To be honest I had such a rough day trying to source things that my family needed and it really had me in a funk. I had to be reminded that we all have a part to play in this world and cooking is my part.
So no matter what we are going through… WE STILL GOTTA EAT!
I know that you may not be able to find everything on the meal plan but if you can this is what we are doing this week. Hopefully…
To be honest my kitchen is looking a lot like an episode of chopped and survivor all in one. I'm not sure what we will be able to piece together but whatever it is will def be good! Even if it's a peanut butter and jelly sandwich!
Ok Let's get into this weeks meal plan…
Week 21
Sunday: Beef Chuck Roast w/ Mashed Sweet Potato
https://www.foodnetwork.com/recipes/ree-drummond/perfect-pot-roast-recipe-2118771
Monday: Chicken Fried Rice
https://www.savorynothings.com/easy-chicken-fried-rice/
Wednesday: Honey Garlic Baked Pork Chops
https://diethood.com/honey-garlic-baked-pork-chops/?utm_source=MadMimi&utm_medium=email&utm_content=The+Ultimate+Baked+Pork+Chops+Recipe!&utm_campaign=20180811_m146652004_HONEY+GARLIC+BAKED+PORK+CHOPS+RECIPE&utm_term=HONEY+GARLIC+BAKED+PORK+CHOPS
Thursday: Fried Chicken Mashed Potato Casserole
https://thecozycook.com/mashed-potato-casserole/
Friday: Hunger Games (Fend for Yourself)
Saturday: Breakfast Funnel Cakes
https://www.livewellbakeoften.com/homemade-funnel-cake-recipe/
Shopping List
Produce:
4 Whole Onions (Su,M)
9 Whole Carrots (Su,M)
2-3 Sprigs of Rosemary & Thyme (Su)
1 Red pepper (M)
Sliced Green Onion (M)
Russet Potatoes (Th)
Meat, Poultry & Fish:
3-5lb Chuck Roast (Su)
2 Chicken Breast (M)
4 Bone In Pork Chops (W)
Grains:
2c Cooked Rice (M)
Condiments & Spices:
Low Sodium Soy Sauce (M,W)
Maple Syrup (M)
Honey (W)
Minced Garlic (W)
Sweet Chili Sauce (W)
Oregano (W)
BBQ Sauce (TH)
Ground Cinnamon (Sa)
Ground Nutmeg (Sa)
Vanilla Extract (Sa)
Dairy & Refrigerated Items:
Eggs (M,Sa)
Butter (Th)
Half and Half (Th)
Cheddar Cheese (Th)
Milk (Sa)
Frozen:
½ C Frozen Peas (M)
Frozen Corn (Th)
Frozen Crispy Chicken (Th)
Canned & Jarred:
3c Beef Broth (Su)
Olive Oil
Vegetable Oil (Sa)
Dry Goods:
All Purpose Flour (Sa)
Baking Powder (Sa)
Granulated Sugar (Sa)
Other:
1/2c Red Wine (Su)
Check your refrigerator and cabinets to prevent overspending. Most of the items are pantry staples and you might already have them.
I know that we are literally in the hunger games right now and you may not be able to follow this guide. If you follow me on instagram or fb then message me what you have and I can send you links for different recipes to help you make it through these next few weeks.
Y'all stay healthy and ISOLATED!