Yall…
Yallllllll
Yallllllllllllllllllllllll
The world is surely coming to an end. How in the world are these kids out of school for 2.5+ weeks?!?!? Who exactly is suppose to feed these bottomless pits we call children.
And all of the grocery stores are out of EVERYTHING???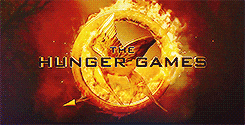 We have officially entered The Hunger Games
I know that this meal plan is really just wishful thinking at this point. I can't guarantee that you will be able to find much of anything but I can help you with what you do have. This meal plan is what I am able to cook this week if you're able to keep up then that's great but if not that's ok too!
Week 20
Sunday: Beef Tips and Rice
https://southernbite.com/slow-cooker-beef-tips-rice/
Monday: BBQ Chicken Sandwich w/ Coleslaw
https://iambaker.net/bbq-chicken-grilled-cheese/
https://www.vindulge.com/hawaiian-style-pulled-pork-sliders/ (coleslaw)
Wednesday: Shrimp/Chicken Fried Rice
http://yummiestfoodrecipes.com/better-than-takeout-chicken-fried-rice/
Thursday: 3 meat skillet lasagna
I'm making this recipe up as I go. It's a combination of these 2:
https://www.youtube.com/watch?v=mj2g2SMGe_s (Ingredients)
https://www.myforkintheroad.com/2019/04/03/skillet-lasagna/ (Method)
Friday:
Hunger Games (Fend for Yourself)
Saturday: Sweet Potato Biscuits
https://www.farmflavor.com/recipe/type/breads/sweet-potato-casserole-biscuits/
Shopping List
Produce:
2 small onion (Su,Wed)
1 small red onion (Tu)
Green onions (Wed)
1 large sweet potato (Sat)
Meat, Poultry & Fish:
2lbs Beef Stew Meat (Su)
2c Shredded Chicken (Tu)
2lb Chicken or Shrimp (Wed)
Grains:
Sourdough Bread (Tu)
3c cooked white rice (Wed)
Condiments & Spices:
1 pk Brown Gravy Mix (Su)
Beef Bouillon cube (Su)
Minced Garlic (Tu)
Paprika (Tu)
Worcestershire Sauce (Tu)
BBQ Sauce (Tu)
Soy Sauce (Wed)
Cinnamon (Sat)
Vanilla Extract (Sat)
Dairy & Refrigerated Items:
Sliced Havarti Cheese (Tu)
Butter (Tu,Sat)
Eggs (Wed)
Buttermilk (Sat)
Frozen:
1c frozen peas & carrots/Stir fry
Canned & Jarred:
1 Can Cream of Mushroom Soup (Su)
Dry Goods:
Sugar (Sat)
Self Rising Flour (Sat)
Light Brown Sugar (Sat)
Other:
Shortening (Sat)
Pecans (sat)
*Thursdays ingredients are not added to the meal plan. You can choose which recipe you would like to make and then just add those ingredients.
Check your refrigerator and cabinets to prevent overspending. Most of the items are pantry staples and you might already have them.
If you follow me on instagram or fb then message me what you have and I can send you links for different recipes to help you make it through these next few weeks.
May the Odds be in Your Flavor!