Daylights savings time is here and snatched an hour along with a little bit of my sanity. I'm just up looking crazy…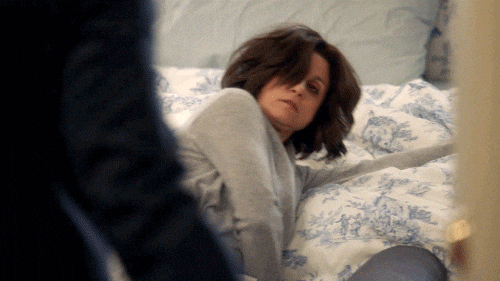 These children have no care in their bones for me. Not once does a toddler stop and think that they've been wild ALL DAY and they should probably chill out.
Nope! Mason wakes up with both feet on the gas and Noah is just hanging on for the ride. Leaving a trail of baby drool and graham crackers wherever they go.
Have you ever looked at a dish and say 'Ewww that doesn't even sound right!"? This was my reaction when one of my previous coworkers tried to get me to eat the Pulled Pork Mac & Cheese that was on the menu at work.
No Thank You!
It was sooo popular that finally I gave in and fell in love like everybody else. It's the perfect mixture of savory, sweet heat & cheesy goodness. I think you'll like it too if you're feeling adventurous. It's also a great way to use up any extra pulled pork you may have after a bbq.
As always I am so thankful for your support and if this meal plan helps you then please don't hesitate to let me know!
Week 19
Sunday: Pulled Pork Mac & Cheese
https://www.sweetteaandthyme.com/pulled-pork-mac-and-cheese/
Monday: Loaded Chicken Quesadilla
https://trendrecipes.com/loaded-chicken-quesadillas/
Wednesday: Carne Asada Fries
https://thegirlonbloor.com/the-best-carne-asada-fries-loaded-fries/
Thursday: Chicken and Waffles
This is my husband's recipe and he isn't sharing…
Friday: Hunger Games (Fend for Yourself)
Saturday: Bacon, Egg & Cheese Breakfast Pockets
https://butterwithasideofbread.com/bacon-egg-cheese-breakfast-pockets/
Shopping List
Produce:
1 Red Bellpepper (M)
1 Green Bellpepper (M)
1 lime (M)
1 Red onion (M)
Fresh Jalapenos (W)
Cilantro (W)
Meat, Poultry & Fish:
1lb Pulled Pork (Su)
1.5lb Chicken Breast (M)
10 oz Top Sirloin (Wed)
Bacon (Sa)
Grains:
10in Flour Tortillas (M)
Condiments & Spices:
2T Granulated Garlic (Su)
.5t Mustard Powder (Su)
.5t Paprika (S)
2t Chili Powder (M)
1t Ground cumin (M)
Dairy & Refrigerated Items:
Unsalted Butter (Su,M)
3c Whole Milk (Su)
8oz Sharp Cheddar (Su)
8oz Mozzarella (Su)
4oz Smoked Gouda (Su)
2.5c Mexican Cheese (M,W)
Sour Cream (M, W)
Eggs (Sa)
2 Crescent Roll dough (Sa)

Frozen:
Fries
Canned & Jarred:
1c BBQ Sauce (Su)
Olive Oil (M)
Minced Garlic (M)
Salsa (M,W)
Dry Goods:
16oz Cavatappi Pasta (Su)
Flour (Su)
Other:
Guacamole, (M,W)
Check your refrigerator and cabinets to prevent overspending. Most of the items are pantry staples and you might already have them.