As far as I can remember I have loved water in all forms; from beaches to pools to water parks to thunderstorms. I love the gloomy days and not because I was depressed or anything. I just think I felt like everything needs a break, even sunshine. The storms were my favorite though, especially the ones you could smell coming.
In Alabama it's so humid in the summer that you can't breathe and being outside is like being in the bathroom right after a really hot shower. Anywhere I could just sit and listen to the sounds the rain would bring was heaven. Even now I'll just sit in the car with the cover pulled back on the sunroof and just be still.
And maybe that's the point of the rain in my life, stillness. It's one of the few things that causes me to pause. I sleep better to the sounds of it. It's no wonder that this is where I feel God the most… near the water.
I always ask God to meet me at the water. The beach is one of my absolute favorite places in the world to be. I have always said that when you look out at the horizon and see that line where the sky and the water meet that's where heaven begins.
My now husband bought me my first camera and this was one of the first images I ever took. It was on our first vacation to Hilton Head, South Carolina that I knew I could love him… also near the water.
I pray in the shower. If Grandma had a prayer closet then I have a prayer shower. It's the place where I am least interrupted and feel the least amount of distractions. Usually if I'm in my room or closet something pulls at my attention whether it be a pile of laundry or hearing a baby cry. In the shower I don't have any of that. Except the few times the mildew in the shower tiles are screaming my name to be cleaned.
Today I had a playlist that I would like to share. Music is like therapy to me and I have a song for every situation and emotion. I also believe that praise and worship songs clear your mind and put you in the right headspace to be sincere in prayer.
This song is specifically important to me because of the lyrics. Worship isn't suppose to be entertaining to me but sincere to God. When I surrender the words are exactly what I am asking of God.
Spirit lead me where my trust is without borders
Let me walk upon the waters
Wherever You would call me
Take me deeper than my feet could ever wander
And my faith will be made stronger
In the presence of my Savior
Depending on where you are in your struggle this one might make you shout. If you're in a place where you are ready to accept his will then this is for you.
Teach me how to love You
Show me how to trust You
More than with my words or with a song
No, it's not been easy
To live life down on my knees
But with faith I know I'll carry on
There is more to see than with my eyes
But fear sometimes can leave me paralyzed
I realize that I'm not in control
Yet it is well with my soul
The enemy's against me
Arrows all around me
Never knew the fight would last so long
In seasons of depression
I plead for Your protection
Make me right, I'm tired of being wrong
Every time there's hope, it seems to die
And the voices all around me feed that lie
Everything I see tells me to let go
Yet it is well with my soul
It is well (it is well)

This fight I'm in is not of flesh and blood
The weapons that I need are in Your love
Lord, don't You ever let me go
You make it well with my soul

Now by the time these songs are done playing I'm ready for a nap or a battle.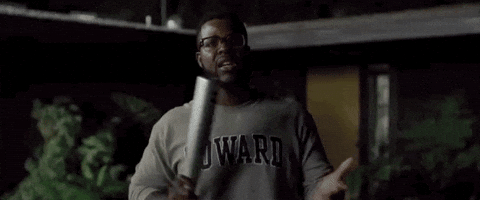 The bathtub is also the one place that everyone in my family touches. I pray that if they are washing at the end of the day that they release the day and sleep well and if they are washing in the morning they feel refreshed and ready for whatever the day brings. I pray that the water washes away all of their worries.
This morning I prayed for me.
It seems like such a simple thing. I know you're thinking 'uhhh yeah I do that everyday.'
But do you really? Have you taken the time to focus on your needs and no one else's. I know for some seasoned saints that may seem selfish but it's not. Have you gone to God on just your behalf in the way only a child can talk to a parent.
God loves those moments of authenticity. When you can just put away all the rituals and be real, because he already knows (like parents do) but can't help you until you ask.
Today I was real. I usually keep a written list of people that I pray for and most days I'm not on my own list. I care deeply for those people around me and sincerely want to see their needs being met and God knows that. But a lot of times you just don't have anything left for yourself after you're done lifting everyone else.
A large part of me seeking community is because I wanted to be lifted. I wanted to be seen but not have to ask. I just wanted to be around people that understood what I could never say. But now I don't think it's fair to ask that much of any person. It's hard enough to put one foot in front of the other on most days and nobody needs extra weight to carry. Of course we can walk together and support each other though.
I've talked about needing to change my life so that I can be better equipped to deal with what's to come for our son. Most of it is physical (like diet and exercise) but there are also spiritual and mental changes that have to happen.
I've spent my life being a problem solver. I've always been a doer and been able to rely on my own capabilities to get me out of any problem. The doing keeps me busy so I don't have to feel, all I have to do is fix and move on. I believe that everything and anything is Figureoutable (thanks Marie Forleo!). When my daughters hair needed braiding and I didn't have the money, I just taught myself. If the handle on the toilet broke and I didn't have anybody to call, I just read a book and fixed it. When I started making baby food and had no one to take the pictures for it I just started watching youtube videos and did it myself.
If I'm honest this is the first time I can't fix something. I knew that one day something like this would happen. It would be the thing that shattered me into pieces that I couldn't put back together. You see I've finally come up against the thing that doesn't have a book written or a youtube video recorded. There isn't a 12 step plan for dealing with Autism.
So like a child that has tried to glue together a broken vase I handed myself back to potter to fix. I didn't make me so I can't fix me.
Isaiah 29:16 You have everything backward! Should the potter be thought of as clay? Should what is made say of its maker, "He didn't make me"? Should what is shaped say of the one who shaped it, "He doesn't understand"?
No one knows what you need like the person that created you. And maybe today you need to go to God with you in your hands so he can put you back together.
I didn't intend for this to be this long but if you made it this far then this was for you.