This week has been a beast. I mean like a knock down Tyson fight from the 90's. Your girl has been bobbing and weaving all week trying to dodge these jabs. By the end of the week I'm looking like this…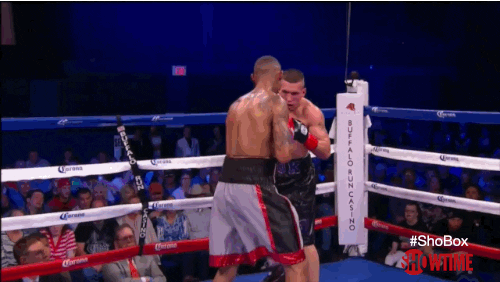 Listen this parenting life is not for the faint. Two Sick babies, an overly social teenager and a traveling husband has me on the front row of the struggle bus.
I now understand why my mama would always tell me that she ain't picking me up AND dropping me off. You gotta pick one! I still can't believe how we were hitchhiking from Valley Skating rink as kids and our parents were at home sleeping peacefully. What did they do without the LIFE360 App? Then had the NERVE to be mad if we came home late. Ma'am I've been playing Survivor on 65 South! You should be happy that I made it home at all.
There are some days that you just wake up and they are good. There are some days that just STAY good. Nobody says anything crazy, the kids follow all of your directions the first time and your spouse is being exceptionally attentive. Then there are some days and weeks that require a bit more effort. Days that you have to work at a little bit harder to make them good. One of my favorite motivational speakers is Eric Thomas and years ago he spoke about showing up everyday. If you show up everyday you're guaranteed to have more good days than bad.
I get a lot of people that will say I'm #MomGoals and I am really not. The only thing that I do is show up. Everyday I give it my best. My best looks different everyday tho and that's ok. That's all you have to do is give everything your best effort.
This Chicken Sandwich doesn't really have a lot to do with all that but we are going to take lemon pepper and turn it into something amazing.
Hot Honey Lemon Pepper Chicken
This particular sandwich comes with 3 different recipes Chicken, Slaw, and Chili Garlic Mayo.
Ingredients:
4 Chicken Breast or 8 Chicken Tenders
Red Hot Pepper Sauce
Honey
Butter
Lemon Pepper
Flour
Buttermilk
Salt
Pepper
Garlic Powder
Onion Powder
Paprika
Cajun Seasoning
Vegetable oil
Directions:
First you want to marinate your chicken in buttermilk overnight or at least 3-4 hours.
Take 2c of the buttermilk and 1tsp of each seasoning and mix together.
Add your chicken and let sit.
After it's done marinating, take your flour and mix 1tsp of each seasoning (1tbsp of salt and pepper) together.
You want to toss the chicken tenders in the flour until they are evenly coated.
On a baking rack or sheet pan you want to let the coated chicken rest until the flour looks a little wet or soaked.
Now during this time take 1 stick of butter, 1c of pepper sauce, 1tbsp of lemon pepper and 1/4c of honey and mix together until simmering. You can lower the heat and let it simmer until needed.
Once your oil is heated add you chicken and cook until golden brown and no longer pink on the inside. about 4-5min on each side.
Remove from oil and drain on a paper towel.
Toss the chicken in the prepared sauce and assemble you sandwich.
Chili Garlic Mayo and Sriracha Slaw
Ingredients:
Pre-cut slaw
vinegar
sugar
chili garlic sauce
mayo
sriracha
salt and pepper
garlic powder
Directions:
To make the slaw all you need to do is mix 1c of precut slaw, 1t vinegar, 2 tsp of sugar, 1.5tsp of chili garlic sauce, 2T of Mayo and salt, pepper and garlic to taste. Make sure it's mixed together well and chill for a minute.
To make the chili garlic mayo you mix 1T chili garlic sauce, 1T mayo and 1t sugar.
I hope that you enjoy this as much as my family does!