My husband and I went through about 5 months of counseling before we even got engaged and about 9 months total. We still do check ups fairly regularly. With all of that counseling you would think that we were prepared for marriage. I know that I thought we were prepared but let me tell you WE WERE NOT!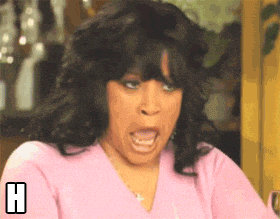 Not even a little bit! I think we had a much better understanding of how the other person thinks but it's just so much stuff that happens that you can't prepare for. I think it helped us have a much better foundation but love is war and marriage is a denial of self everyday. I know people make it seem like it's a never ending battle. The problem is that it can be portrayed like a battle against each other but its really just the both of y'all battling everything together.
Counseling helps you understand finances and family expectations but it does not talk to you about the little nuisances that can tear yall apart! I was prepared for finances and not thermostat control.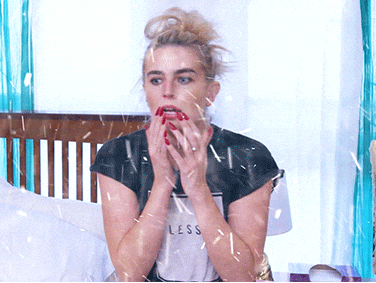 Yes.. today I am here to talk to you about "The Little Things". The toothpaste cap off or the toilet paper turned the wrong way. The shoes left by the door or the dishes left in the sink. These are all things that can eat at a great foundation.
A couple of days ago I was talking to my friend and we had one of those great belly laugh conversations. You don't know how much you need to laugh until you cry until you do. I needed that conversation like air. We both laughed at all of the little things that nobody warned us about.
My husband will tell you nobody told him that he would have to share all of his food. Even when he asked was I hungry and I said no.
This is a visual representation of me always asking him to share his food. I cant help it, he always orders the best things and never, ever says no.
Nobody prepared me for my husband only being able to sleep to the sound of a box fan. Like an actual box fan, not a cute oscillating fan but A BOX FAN. We were on vacation in Puerto Rico and he couldn't sleep so he went to the nearest Walgreens and bought… A box fan.
Did you know that Itunes has a box fan playlist. Well I do. I almost know it by heart and can tell you the different kinds of fans just by hearing them. If you're struggling with sleeping you should try it.
https://music.apple.com/us/album/box-fan/1465812295
She also gave me a great recipe to try, Tex Mex Egg Rolls. This recipe is adapted from Spend With Pennies
Taco Egg Rolls
Ingredients:
8 Egg Roll Wraps
1/2 Ground Beef
1/2 onion, diced
1/4c mushroom, diced
1/2 Green Pepper, diced
Shredded lettuce
Shredded Cheese
Salt & Pepper
1t Chili Powder
1t Cumin
1/4t Cayenne
1t Garlic
1t Paprika
1t Oregano
1 egg + 2T of water for egg wash
Directions:
Brown your ground beef with the bellpepper, onion and mushroom, and add all the seasonings.
Drain the extra fat off the meat
Take your egg roll wraps and turn them diagnol so they are diamond shape.
Take one tablespoon of ground beef filling, lettuce and cheese and roll the wrap tucking in the ends like a burrito.
Seal the ends with the egg wash. Repeat until you have used up all the egg roll wraps
Heat your vegetable oil and fry the egg rolls until they are golden brown, about 4 minutes on each side.
Remove from oil and drain on a paper towel
Serve with your favorite taco toppings like Salsa, Sour cream and guacamole.