Apparently me being burned out from Thanksgiving and thinking about all the things I want to do for Christmas was not enough. My 5month old heard those words and said "Hold my bottle".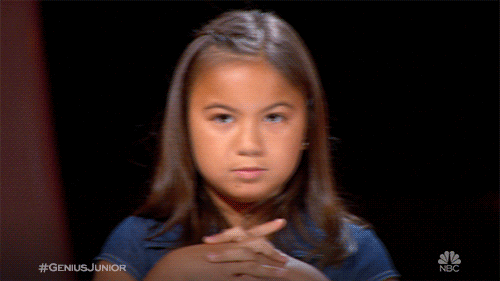 Today I was met with bodily fluids coming out of both ends at an unprecedented rate. The job never ends.
I think that's the hardest thing to really wrap my head around most days. This isn't going to end, there is no mountain top to plant my flag on or finish line to cross. There isn't going to be a glorious moment of completion. Every day will be a new beginning and basically starting back at zero. Some days that thought is comforting and some days its daunting.
Mason is in the phase of speech therapy where he screams non-stop. Well maybe not non-stop but pretty much whenever he wants to communicate anything. It's extremely hard to not reinforce screaming because it's super effective, especially with a younger child in the house.
The quickest way to get me to do anything is to start screaming right after I have put Noah down for a nap. I'm giving you every thing that I even think you want. A box of graham crackers, your favorite movie on repeat, my tablet, my phone… Anything, EVERYTHING!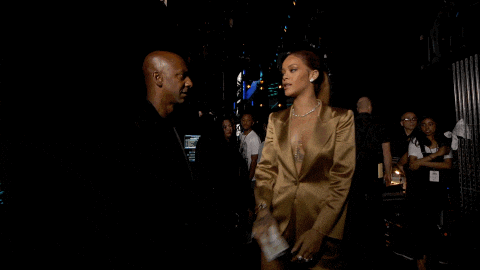 My teenager is moody and working my last good nerve. The old school mama in me wants to tell her that she ain't got nothing to be moody about and to fix her face.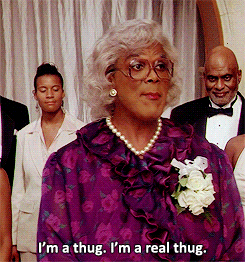 The new school mama in me knows that her feelings are valid for where she is in life and can't be compared to mine. It's completely unreasonable for me to expect her to be in a good mood all the time. Hell I'm not in a good mood all of the time. I want her to be emotionally intelligent and that comes with me validating her feelings early in life.
Life is rough and I'm wore out but it comes with the territory. I love being a mom and I know I'm built for it. Some days are just harder than others. More than anything I want you to know that it's ok to have hard days, bad days and sad days. That's normal dealing with anything even if you love it.
I still stuck to the meal plan even though I really wanted to eat out. Thankfully this is really a 30 minute meal and I was done really quickly because otherwise I would've abandoned ship and just ordered a pizza.
I'm still in awe that I've done this for 10 whole weeks and we have not eaten the same thing at all. It's made the kitchen so much more interesting and my family genuinely looks forward to what's for dinner and they don't even ask me anymore.
It's brings me so much joy to see how it has helped other people as well. I hope that if nothing else it just makes you save money and spend more time with your family.
Either way, let's get into the recipe.
Monterey Chicken
Ingredients:
4 Chicken Breast or 8 Chicken Tenderloins
4 Strips of Bacon
1 Tomato, Diced
1c (or more) Monterey Jack and Colby Cheese Mix
1/2c BBQ Sauce (My favorite brand is Sweet Baby Rays)
Salt and Pepper to taste (maybe about 1.5tsp of each)
1tsp Paprika
1tsp Garlic Powder
1tsp Onion Powder
2T of olive oil
Green Onions for garnish
Directions:
Preheat your oven to 350F
Season your meat with the above seasoning or your favorite combination. Make sure the meat is evenly coated.
Spread the olive oil in your desired pan (preferably cast iron) to coat it before adding the chicken.
Once the pan is hot add your chicken and brown on both sides. Don't worry about it being cooked in the middle just yet.
Once you sear the chicken on both sides spread BBQ sauce on top.
Put it in the oven for about 15-20 minutes depending on the thickness of the chicken.
At this time cook your bacon until it is crispy.
Check the chicken and once the juices run clear, take it out and add the cheese. Add it back to the oven for about 5-7 minutes for the cheese to melt.
Diced the tomato, bacon and green onion.
Top the finished chicken with the above toppings.
You can really be bold and add a bit more bbq sauce.
I paired this with Sautéed Green Beans and Mashed Potatoes. Let's take a minute to talk about Mashed Potatoes.
Today I made some from a box. I know you're shocked but I don't understand why. Some boxed items get such a bad wrap and they honestly are ok. Sometimes you have to appreciate convenience for what it's meant for, steam-able bags of veggies, rice in a bag and potatoes from a box. Now I can def hold my own in a kitchen but some days I just don't feel like it.
If you do feel like making Potatoes from scratch then by all means do! It's the better way but if you don't feel like cooking then you have to prioritize the items that you can't outsource.
I'll never shame you for how you feed your family or yourself. Whatever gets the job done is what I believe in.
Until Next time….