Is about to change her life…
I think the only truer words are in red in the Bible. It's something about cutting your hair that makes you feel like you have a new beginning. Like it's ok to start over.
So here I am starting over.
My last post was about Maternal depression and how I was beginning to cope with it. Well I started by cutting all my damn hair off. Yes! All of it. I felt like Bernadine in Waiting to Exhale (without the cheating husband, cigarettes, and week old funky bathrobe).
Can we just pause and pay homage to Auntie Angie? I mean she has given us almost 60 years of slayage! Come through! Slay the way so we can follow in your footsteps!
Ok I'm done.
Where was I? Right, Baldhead. Buzzcut. Low Caesar with a temp fade. Yes honey all of it.. Let the wave caps rain down on me. This isn't the first time that I cut my hair but it just might be my last. I've come to terms with the fact that the version of myself that I enjoy the most has no hair attached to it. And that's no shade to the women with long natural and acquired hair but it's just not for me. All that hair I had spent most of its time in a ponytail or bun. It really only came out to play on Sundays for church… cause you know Jesus is Bae.
I said all of that to really say that a change was necessary. My therapist spoke about me grieving my old self and the best way to change that was to find my new self.
So here I am… finding my new self, in a new city with a new husband and a new baby…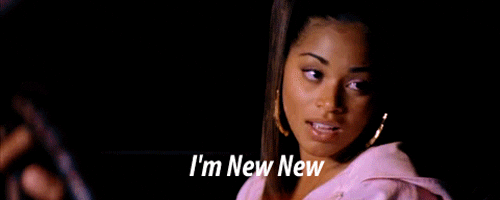 No… not funny? You laughed a little bit.
After cutting my hair I took a break and went back home to good ol Birmingham, AL. Where the tea is actually sweet and the grits are plentiful. I saw all my friends and family, visited some of my favorite restaurants and just picked up all the pieces of Sabrina that I had left behind.
This time I made sure to not leave anything and I look forward to building a better version of myself. I hope you enjoy her too…
If you don't…
Stop reading my page if you don't like it weirdo.
This slideshow requires JavaScript.